Nero Blanco assisted Breast Cancer Now with the migration of 250 user mailboxes and OneDrive accounts, as well as shared mailboxes, archives, and data in SharePoint and Teams. Partnering with BitTitan, we got the necessary information from the team at Breast Cancer Now and mapped out the project within MigrationWiz®.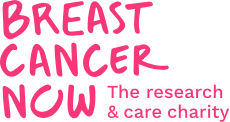 The Need:
In April 2019, Breast Cancer Care and Breast Cancer Now took the bold step forwards becoming one charity. Now known as Breast Cancer Now, the charity is steered by world-class research and powered by life-changing care.
The charity believes that if we all act now, we can change the future of breast cancer and make sure that, by 2050, everyone diagnosed with the disease lives – and is supported to live well. The merger was a perfect opportunity for the charities to combine the power of care and research and increase its impact. A key part of that integration was migrating employees from both organisations into a single Office 365 tenant.
"It's critical from a day-to-day perspective, being able to share data and work together as colleagues of one organisation," said Tom Bowlby, Head of IT & Facilities at Breast Cancer Now. "After a merger happens, you're trying to move away from a culture of 'us and them' and the technical things we do behind the scenes like this work toward that end goal."
Tom Bowlby, Head of IT & Facilities
Tom and Senior IT Manager Brigid Macdonald broke the project down into two phases: first, they needed to move both London-based organisations into the same space, set up trust relationships with Active Directories and telephony, and prepare the target Office 365 tenant. The second phase was the actual consolidation of users and data into one tenant. For this, they turned to Nero Blanco IT and BitTitan®.
The Solution:
Migrating Together with Nero Blanco IT and BitTitan
With the Breast Cancer Now team completing phase one work, the IT migration specialists from Nero Blanco turned to phase two: the migration of 250 user mailboxes and OneDrive accounts, as well as shared mailboxes, archives, and data in SharePoint and Teams. As a close partner of BitTitan, Nero Blanco got the necessary information from the team at Breast Cancer Now and began mapping the project within MigrationWiz®.
For this project, Nero Blanco used a pre-stage approach. In August, Nero Blanco began migrating user mailboxes and data in the background in preparation for a late September cutover. With the majority of data already migrated, Nero Blanco was able to cut over all users within a single weekend and move the combined organizations into a single Office 365 tenant with high fidelity and minimal escalations post-project.
The Right Team for the Job
Breast Cancer Now was connected to Nero Blanco through a BitTitan employee and frequent supporter of the charity after the merger was announced. For Breast Cancer Now, it was the expertise and specialization in this type of project that convinced them to engage with Nero Blanco.
"We work with many partners, but the ultimate decision came down to the fact that this was bread-and-butter for Nero Blanco,"
Brigid Macdonald – Senior IT Manager
"We were able to combine professional services on top of the BitTitan tool to deliver on-time and on-budget. For us, it was an enjoyable project because of the collaboration with Breast Cancer Now – good people to work with."
Fabrice Barbier, Business Development Executive at Nero Blanco
With the tenant consolidation project behind them, Tom and Brigid continue to work with their internal IT team and partners to help Breast Cancer Now push ahead as a single organisation, providing support for today and hope for the future for anyone affected by breast cancer in the UK.
To learn more about Breast Cancer Now or see how you can get involved, visit breastcancernow.org
Download the full case study: pdf
This case study was originally posted on Bittitan website. Find that article here.
"Since 2016 our tech team has grown from 35 to 90. The cost of retaining the latest skills, experience and knowledge internally is prohibitive, and we don't always have the time, funds or ability to achieve our objectives. Thanks to the ongoing managed service we have with Nero Blanco, they feel like a seamless extension of our team. They complement the strengths and skills we have in-house, and we've established a strong relationship with good rapport – so much so, it's hard to imagine how we'd manage without them! Our monthly retainer gives us access to their services as and when we need them, yes, but it's more than that. Nero Blanco are a true strategic partner for RNIB, and their involvement is based on a deep understanding of our goals and the challenges we face as an organisation. When it came to launching our new three-year roadmap, I invited Conrad and the team to road test and review the plan before anyone else. They helped us to identify our priorities, and to create a plan to get us from where we are to where we want to be – despite Microsoft moving the goalposts throughout the process. With the plan signed off, Nero Blanco are now facilitating the delivery of our goals – starting with moving data and resources to Azure, enhancing security, and leveraging the complete Office 365 security stack. Since we began our collaboration with Nero Blanco the partnership has delivered measurable value. Simply put, they have enabled us to drive the organisation forward dramatically, and made it easier for us to do the vital work we do with ease."
Aidan Forman, Director of Technology, RNIB
Data migration of any kind is always tricky but the project went incredibly smoothly. It's a long time since I've worked with a vendor that was able to deliver such a seamless transition, and I was both impressed and amazed by how well it went.
Peter Leslie, IT Manager APAC, WaterAid
"The project was completed quickly and effectively. What few issues there were with the migration were met with great support, and reassurance that a solution would be delivered swiftly. The knowledge was there, and delivery was checked and measured at every milestone. Minimal Post-migration support was required, due to the smooth nature of the migration, and the great level of response to emerging issues. We really appreciated that everything went as promised, with no post-migration headaches. Based on our experiences with other specialists we were most impressed with the level of professional planning and expertise from Nero Blanco, and we would definitely recommend them and use them again for future projects."
Chris Alcock, IT Support Engineer, Signal
"Nero Blanco made an extremely complex process smooth sailing. The perception from our CEO was that the migration was 'flawless'."
Michal Wojciechowski, Head of IT, Cognifide
We work with many partners, but the ultimate decision came down to the fact that this was bread-and-butter for Nero Blanco.
Brigid Macdonald, Senior IT Manager, Breast Cancer Now
From Nero Blanco's early involvement through to completion of the project, project lead, Conrad Murray, and the team demonstrated a vital understanding of the cultural issues and etiquette inherent in working with a Japanese organisation – something many vendors overlook. They were delightful to work with, and there's no doubt in my mind that the project wouldn't have gone as well without them. I can't recommend Nero Blanco strongly enough and wouldn't use anyone else in future. Senior management in Chugai Japan are delighted with the end result, as are the management teams in Europe and US. If you're thinking of carrying out a Microsoft 365 migration for your business, I'd strongly recommend making sure you have the right partner – in the form of Nero Blanco – on your side. It makes life a whole lot easier.
David Howell, David Howell, Head of IT Europe, Chugai Pharma Europe