IT should empower you to run your business in a way that works for you. It shouldn't dictate the way you work. Neither should it tell you what you can and can't do.
Chances are you're used to dealing with IT service providers who can't see past their own rigid systems and processes. They do it the way they do it – and if that doesn't work for you… well, thanks and goodbye.
Nero Blanco isn't like other IT companies.
Established in 2012, we exist to shake up the IT industry by showing you there is a better way. We provide IT solutions that work for you now with the built-in scalability to grow with your business for the future.
The Nero Blanco way.
An exceptional service
Seamless Transition
Latest Technology
Personal Service
With over 50 years' combined experience of tackling complex, large-scale migration projects for Office 365, Active Directory (AD), Microsoft Exchange, and IBM Lotus Notes/Domino, there's not a challenge we haven't overcome for our clients.
We're problem solvers, collaborators, think-outside-the-boxers.
Our technical talent gives your business the edge… seamlessly, effortlessly and affordably.
Discover the difference Nero Blanco can make to your organisation.
We always keep a look out for highly skilled IT professionals.
If you think you've got the skill and knowledge to make it in one of the most experienced migration teams then send us your CV and a supporting letter using the link below.
join the team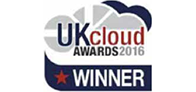 We don't like to brag, but we're accredited by some big hitters in the IT industry – and we only partner with the very best SaaS solutions from companies such as…
Don't take our word for it...
"Nero Blanco made an extremely complex process smooth sailing. The perception from our CEO was that the migration was 'flawless'."
Michal Wojciechowski, Head of IT, Cognifide
"As a smaller business, Nero Blanco were able to offer a level of agile flexibility we've never found with a larger organisation. Size simply wasn't an issue with the level of skill, talent and experience they offer."
Steve Bumba, Director, Portfolio and Solutions, Wunderman Thompson
Data migration of any kind is always tricky but the project went incredibly smoothly. It's a long time since I've worked with a vendor that was able to deliver such a seamless transition, and I was both impressed and amazed by how well it went.
Peter Leslie, IT Manager APAC, WaterAid
Where other consultants are rigid and system bound, Nero Blanco were flexible and responsive enough to adjust to our business requirements very quickly. Instead of having to wait for the following day until someone was on hand to help – as we've done with other suppliers in the past – Twan was there on the phone the moment we needed him, and quick to act decisively in response to any risk. This was unique and very precious. Ultimately, the adoption of any new technology depends on how well it is communicated within the team. Communication with Nero Blanco was clear and straightforward, and the project was delivered on time with minimal disruption to our business. The migration project was a true partnership, based on mutual trust and respect. The seamless implementation speaks for itself: Nero Blanco are true experts in their field and it was a pleasure to work with them.
Michal Wojciechowski, Head of IT, Cognifide
We work with many partners, but the ultimate decision came down to the fact that this was bread-and-butter for Nero Blanco.
Brigid Macdonald, Senior IT Manager, Breast Cancer Now
"Nero Blanco just got it. There was no problem we could throw at them that they couldn't handle! I was both impressed and amazed by how well the migration went."
Peter Leslie, IT Manager APAC, Water Aid