IT should empower you to run your business in a way that works for you. It shouldn't dictate the way you work. Neither should it tell you what you can and can't do.
Chances are you're used to dealing with IT service providers who can't see past their own rigid systems and processes. They do it the way they do it – and if that doesn't work for you… well, thanks and goodbye.
Nero Blanco isn't like other IT companies.
Established in 2012, we exist to shake up the IT industry by showing you there is a better way. We provide IT solutions that work for you now with the built-in scalability to grow with your business for the future.
The Nero Blanco way.
An exceptional service
Seamless Transition
Latest Technology
Personal Service
With over 50 years' combined experience of tackling complex, large-scale migration projects for Office 365, Active Directory (AD), Microsoft Exchange, and IBM Lotus Notes/Domino, there's not a challenge we haven't overcome for our clients.
We're problem solvers, collaborators, think-outside-the-boxers.
Our technical talent gives your business the edge… seamlessly, effortlessly and affordably.
Discover the difference Nero Blanco can make to your organisation.
We always keep a look out for highly skilled IT professionals.
If you think you've got the skill and knowledge to make it in one of the most experienced migration teams then send us your CV and a supporting letter using the link below.
join the team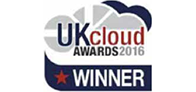 We don't like to brag, but we're accredited by some big hitters in the IT industry – and we only partner with the very best SaaS solutions from companies such as…
Don't take our word for it...
Data migration of any kind is always tricky but the project went incredibly smoothly. It's a long time since I've worked with a vendor that was able to deliver such a seamless transition, and I was both impressed and amazed by how well it went.
Peter Leslie, IT Manager APAC, WaterAid
Where other consultants are rigid and system bound, Nero Blanco were flexible and responsive enough to adjust to our business requirements very quickly. Instead of having to wait for the following day until someone was on hand to help – as we've done with other suppliers in the past – Twan was there on the phone the moment we needed him, and quick to act decisively in response to any risk. This was unique and very precious. Ultimately, the adoption of any new technology depends on how well it is communicated within the team. Communication with Nero Blanco was clear and straightforward, and the project was delivered on time with minimal disruption to our business. The migration project was a true partnership, based on mutual trust and respect. The seamless implementation speaks for itself: Nero Blanco are true experts in their field and it was a pleasure to work with them.
Michal Wojciechowski, Head of IT, Cognifide
"Nero Blanco made an extremely complex process smooth sailing. The perception from our CEO was that the migration was 'flawless'."
Michal Wojciechowski, Head of IT, Cognifide
From Nero Blanco's early involvement through to completion of the project, project lead, Conrad Murray, and the team demonstrated a vital understanding of the cultural issues and etiquette inherent in working with a Japanese organisation – something many vendors overlook. They were delightful to work with, and there's no doubt in my mind that the project wouldn't have gone as well without them. I can't recommend Nero Blanco strongly enough and wouldn't use anyone else in future. Senior management in Chugai Japan are delighted with the end result, as are the management teams in Europe and US. If you're thinking of carrying out a Microsoft 365 migration for your business, I'd strongly recommend making sure you have the right partner – in the form of Nero Blanco – on your side. It makes life a whole lot easier.
David Howell, David Howell, Head of IT Europe, Chugai Pharma Europe
"Traditionally, and for many years, RNIB has partnered with other organisations and charities that complement the work we're doing to help visually  impaired people. In our most recent restructure, we decided to rehome these organisations – divesting them to other charities that can provide ongoing  support so we can focus on our core activity. The discovery process for these divestitures was done by Nero Blanco as part of the ongoing retainer. Each individual process is then priced up as a  separate project, and delivered in collaboration with the internal team. Nero Blanco have already helped us to divest five to six organisations, with another three to four still to be processed. Some are relatively small projects, while others – such as the divestiture of Loughborough College to Sense Scotland – are more complex, requiring VPN access and the move to a new server.  Yet whatever the size of the project, all require the same smooth transition with minimal impact and disruption to the people involved. In the case of Loughborough College, one RNIB staff member transitioned across to manage the handover, which was super smooth and interruption-free. Without the experience, resources and support of Nero Blanco, we would have struggled to manage the divestiture process. It's good to have their ongoing support and expertise on hand when we need it."
Aidan Forman, Director of Technology, RNIB
"Since 2016 our tech team has grown from 35 to 90. The cost of retaining the latest skills, experience and knowledge internally is prohibitive, and we don't always have the time, funds or ability to achieve our objectives. Thanks to the ongoing managed service we have with Nero Blanco, they feel like a seamless extension of our team. They complement the strengths and skills we have in-house, and we've established a strong relationship with good rapport – so much so, it's hard to imagine how we'd manage without them! Our monthly retainer gives us access to their services as and when we need them, yes, but it's more than that. Nero Blanco are a true strategic partner for RNIB, and their involvement is based on a deep understanding of our goals and the challenges we face as an organisation. When it came to launching our new three-year roadmap, I invited Conrad and the team to road test and review the plan before anyone else. They helped us to identify our priorities, and to create a plan to get us from where we are to where we want to be – despite Microsoft moving the goalposts throughout the process. With the plan signed off, Nero Blanco are now facilitating the delivery of our goals – starting with moving data and resources to Azure, enhancing security, and leveraging the complete Office 365 security stack. Since we began our collaboration with Nero Blanco the partnership has delivered measurable value. Simply put, they have enabled us to drive the organisation forward dramatically, and made it easier for us to do the vital work we do with ease."
Aidan Forman, Director of Technology, RNIB